The best way to see as much as possible underwater in the shortest possible time is to go on a diving safari.  Usually, you can manage 18-20 dives during a seven-day tour (depending on tour operator, country and route).
DIVE - EAT - SLEEP - DIVE - EAT - SLEEP
The daily routine on a diving safari boat is very regimented:  Dive, eat, sleep, dive, eat, sleep. I took my first tour in 2014 with the Seawolf Dominator in Egypt: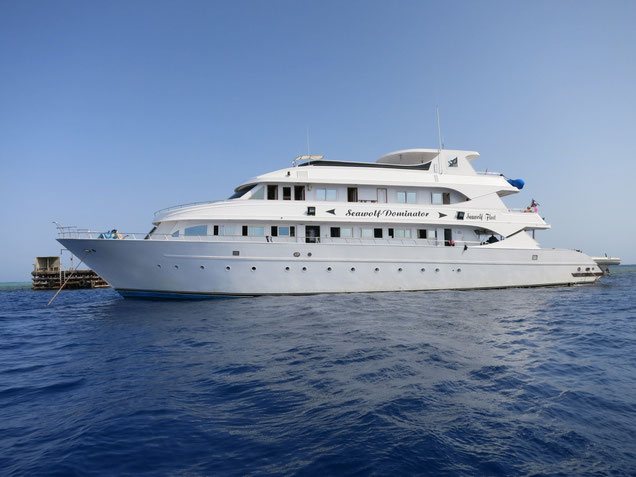 I made it through the safari very well, actually losing some weight despite all the food (what more can a girl ask for?), took great photos, and arrived home well rested… where I immediately started thinking about my next trip. And this
is how I ended up cruising around the Maldives on the Carpe Diem in 2015:
I felt so relaxed after one week as if I had been gone for three.  I can't imagine life without this kind of holiday anymore.
How about you? Have you ever been on a diving safari? If so, which boat were you on? Or are you already planning a safari, or still just thinking about it?
I look forward to hearing from you.
Hugs, Mona